We are, of course, at the mercy both of the coronavirus and the government restrictions put in place to control it. Our future planning is naturally subject to factors outside our control. We have to plan on the basis that we will all return to something like 'normal life' at some point.
Currently, we have been rehearsing Shakespeare's Love's Labour's Lost with the intention of performing it, in some form, this Spring. Details HERE... or click on the image above.
After six months of only seeing each other on Zoom, it was fun to be able to rehearse face to face - well, mask to mask, of course; but then, lockdowns returned and we're back on Zoom.

Keeping our distance - and with smaller numbers.
---
DRAMA IN LOCKDOWN
The Covid-19 lockdown meant that the Studio Theatre Club had to meet, and rehearse, online -- and also that we haven't been able to perform for you at the Unicorn Theatre in Abingdon.
So - while we, and you, are all obliged to stay at home, we thought we'd record some well-known Shakespeare soliloquies so we can still virtually meet up :-).
See what we've been getting up to in lockdown! You can find our mini videos HERE.

---
We hope all our followers are keeping safe during this crisis.
As a Club, we're all staying in touch through social media and with online video pub nights, play readings and rehearsal evenings.
We are still planning for future plays. If you want to be kept in the loop, please do EMAIL us, so we can let you know what's happening and how you can get involved.
We take social distancing VERY seriously!
---
BEYOND 'LOVE'S LABOUR'S LOST'?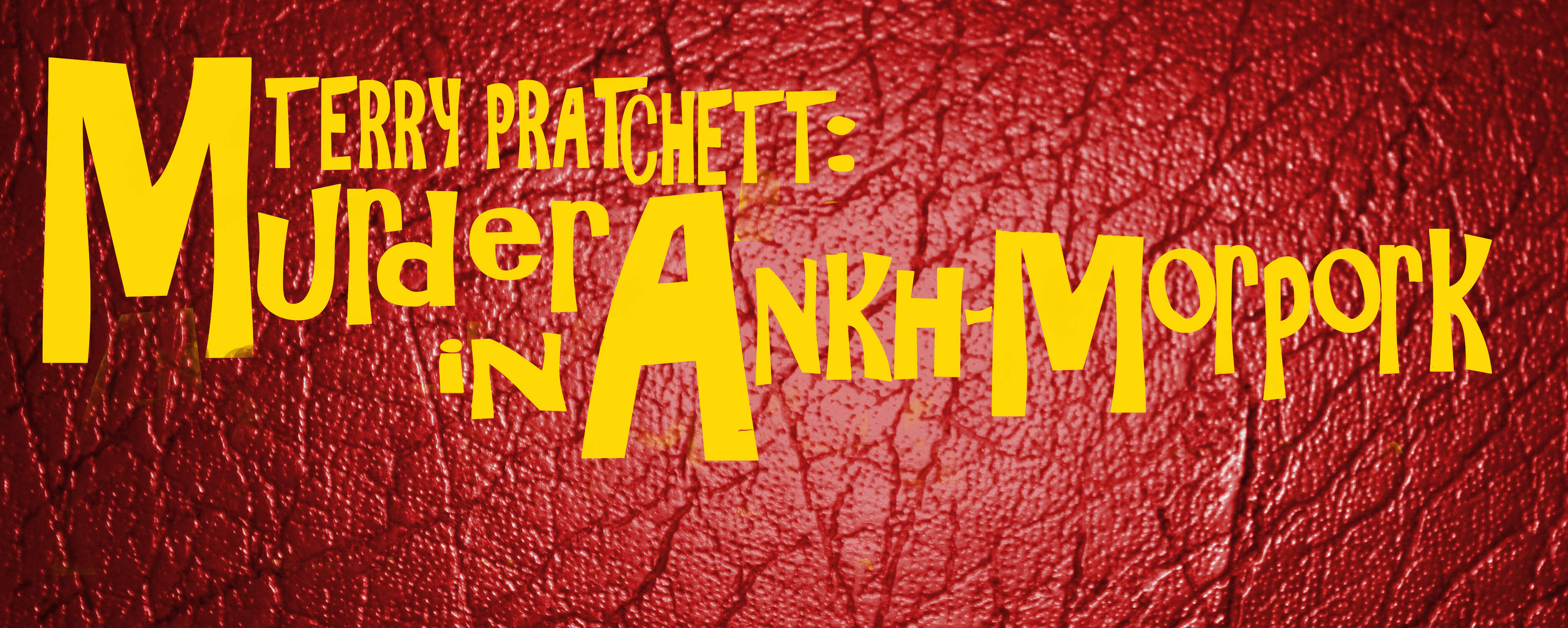 We do plan to stage a new Terry Pratchett Discworld play in November. Details HERE.
---
The Studio Theatre Club is a very friendly amateur drama club based in Oxford. We enjoy staging a wide range of plays and we want our audiences to see the best shows possible.
We also meet socially outside rehearsals - for informal parties, meals, pub nights, girls' nights, lads' nights, sitting around the TV watching DVDs, cinema & theatre visits and other stuff.
We used to rehearse, pre-Covid, on Monday and Thursday evenings (19:30 til 21:00ish) at the Blackbird Leys Community Centre. Currently, we are meeting in Headington.
We were having 'face to face' rehearsals for our current show (Love's Labour's Lost). The distancing restrictions set by our venue meant that, even then, we could not be fully 'open for business' and, sadly, this meant we couldn't invite people to just drop in to see what they thought of us.
Once a play's been cast and is well underway, there may be fewer opportunities to be actively involved in the show, but - when retrictions allow - you'll still be very welcome to come along and socialise (even if, for the time being, that can only be on Zoom!). There's always another play in planning, and you'll have the chance to hear more about it that way. Feel free to email us to check on current planning.
If you do decide to give us a go, don't forget we'll be asking you to pay your Club Subscription - £30. This helps towards our overheads, including rehearsal/meeting space, insurance - and this web site.
---