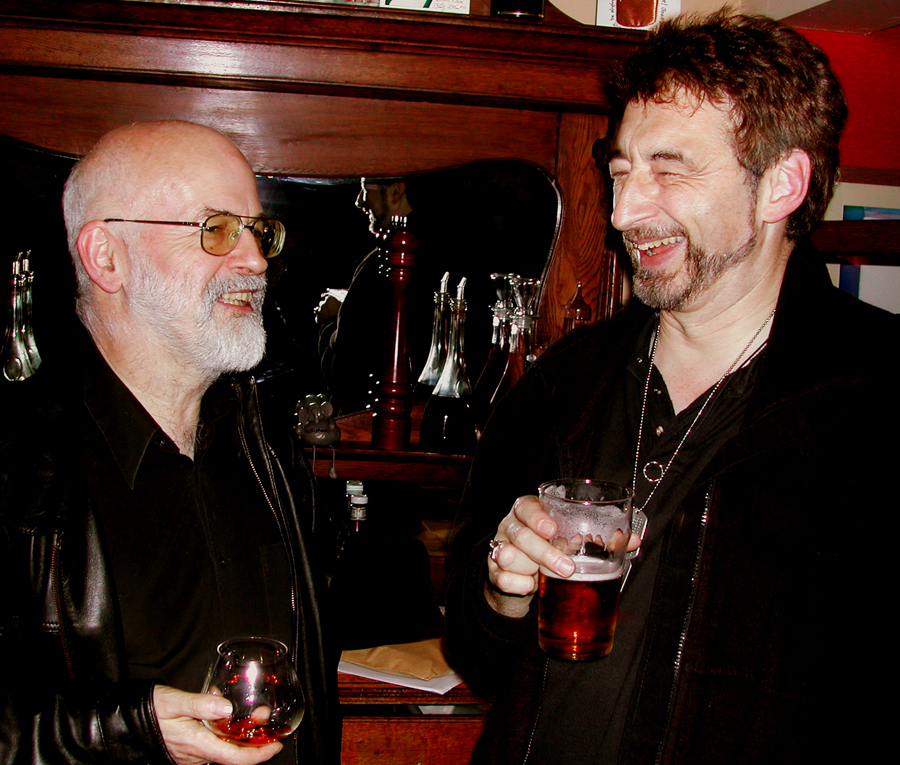 The STC were the first people, anywhere in the world, to dramatise the work of Terry Pratchett. That was Wyrd Sisters, in 1991. It was written by STC member Stephen Briggs. He went on to write another 22 plays, all of which have been published. Two were written especially for Oxford University Press; the other twenty were staged by the STC - each time playing to packed houses. These plays have now been staged by drama clubs, colleges and schools all over the world – in over twenty countries, including Finland, the USA, Zimbabwe, Germany and the Antarctic. There are photos from several of our Discworld productions in our Gallery. A couple of shots from older shows are below.
Apart from all the plays, Stephen also went on to become a close friend of Terry's; they collaborated on a series of Discworld publishing projects, including The Discworld Companion, maps of the Discworld and Ankh-Morpork and The Wit & Wisdom of Discworld.
The STC first moved into the Unicorn Theatre to stage that world's-first Wyrd Sisters. The Unicorn will be closing for a number of years as a part of a major refurbishment and upgrade of Abingdon's Abbey Buildings. Our last show before the close will be in November 2024 ... and, having arrived with a Discworld play, we feel we ought to go out with a Pratchett play, too.
Stephen plans to stage Terry's Witches Abroad in November 2024. Full details will be published on this website.