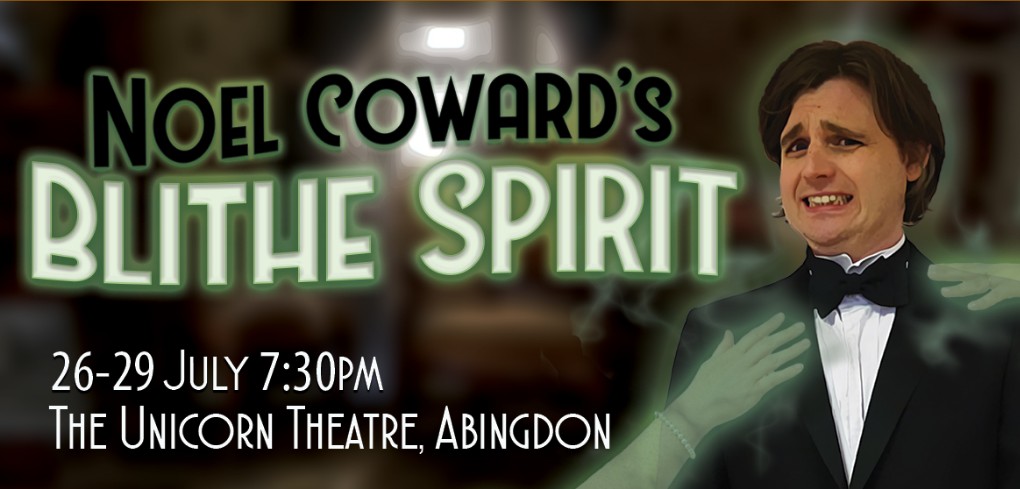 ---
The Studio Theatre Club is a friendly amateur drama club based in Oxford. We enjoy staging a wide range of plays and we want our audiences to see the best shows possible.
We also meet socially outside rehearsals - for informal parties, meals, pub nights, girls' nights, lads' nights, sitting around the TV watching DVDs, cinema & theatre visits and other stuff I didn't think of when I was typing this.
We meet on Monday and Thursday evenings.
FINDING YOUR WAY AROUND
If you want to know how to join - have a look

HERE

.
If you'd like to know more about us - have a look

HERE

.

For how to find us, have a look

HERE

.

For more information about what we're doing right now - Noel Coward's BLITHE SPIRIT- check

HERE

.
If you really can't wait to find out how to join - try our Quick Start Guide HERE.
THE TEN "RULES" FOR JOINING
Before You Come Along:
1. You need to be interested in amdram;
2. You need to be happy to have a go and to help out when needed;
Then:
3. Come along (either to a show, or to a rehearsal);
4. See what you think;
5. If you like us, stay around, chat to people & join in;
6. If you don't, then best to leave quietly and try to blank the whole trauma from your memory!
7. The more you volunteer for things (front of house/publicity/props/costumes) the more noticed by directors you will be.
Er... that's it. Actually, there are only seven... So -
IF YOU LIKE A LOT OF CHOCOLATE ON YOUR BISCUIT, JOIN OUR CLUB (Warning - May Contain Nuts)