'Hogfather' sold out really quickly - which means there is a fair chance of us getting some returns to sell. If we do, we will detail them here and they will be uploaded onto WeGotTickets for immediate sale. It will be well worth checking here, and on our Facebook page.
If you find you cannot use your tickets, have a look HERE for what to do.
---
Please Note - The Unicorn Theatre does not have numbered seats. All seats are sold as unreserved seating. Our front of house team will do their very best to seat people together but please ensure you arrive in good time, or this may not be possible.
Booking couldn't be easier:
1. ORDER AND PAY ONLINE - You can pay online through WeGotTickets. Please note there is a 10% transaction fee payable. They will send you a confirmatory email and you can then bring that with you so you can pick up your tickets on the door on the night. If you would like to pay online, click on the logo below this text.
2. SEND US YOUR ORDER BY MAIL - You could have written to us at STC (Hogfather Tickets), P.O. Box 1486, Oxford, OX4 9DQ. You would have told us which performance you'd like to attend, and enclosed a stamped, self-addressed envelope and your cheque or Postal Order (payable to 'STC'). We'd then mail your tickets back straightaway.
HOWEVER - NOTE - As we will now only be selling returns, and these need to turn around quickly, these will only be available to buy online (see above, and the link below).

---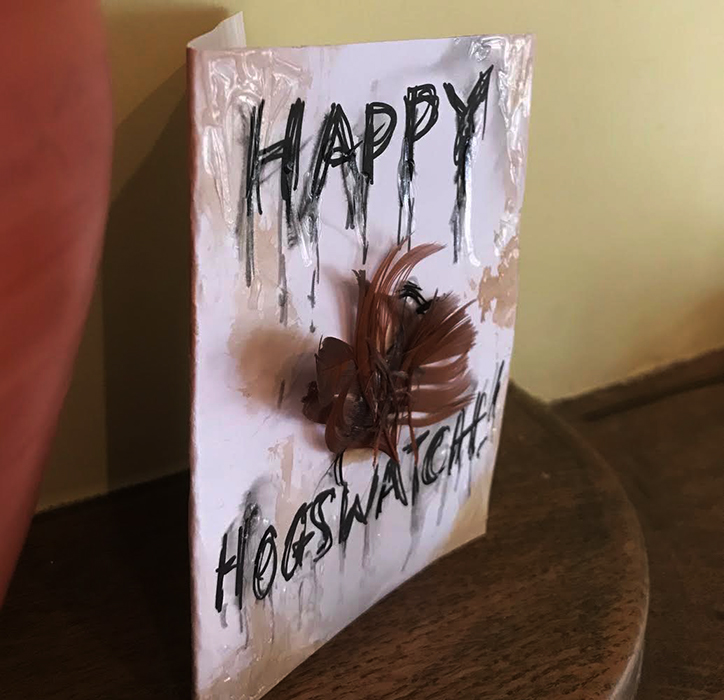 ---

The Unicorn Theatre is part of Abingdon Abbey Buildings - a scheduled ancient monument. There are lots of steps and awkward changes of level throughout the building. There is, effectively, no wheelchair access for most productions (including this one) and the buildings may pose challenges for anyone with mobility issues.