WHAT'S NEXT?
We have Sense & Sensibility to stage in June. The production after that will be -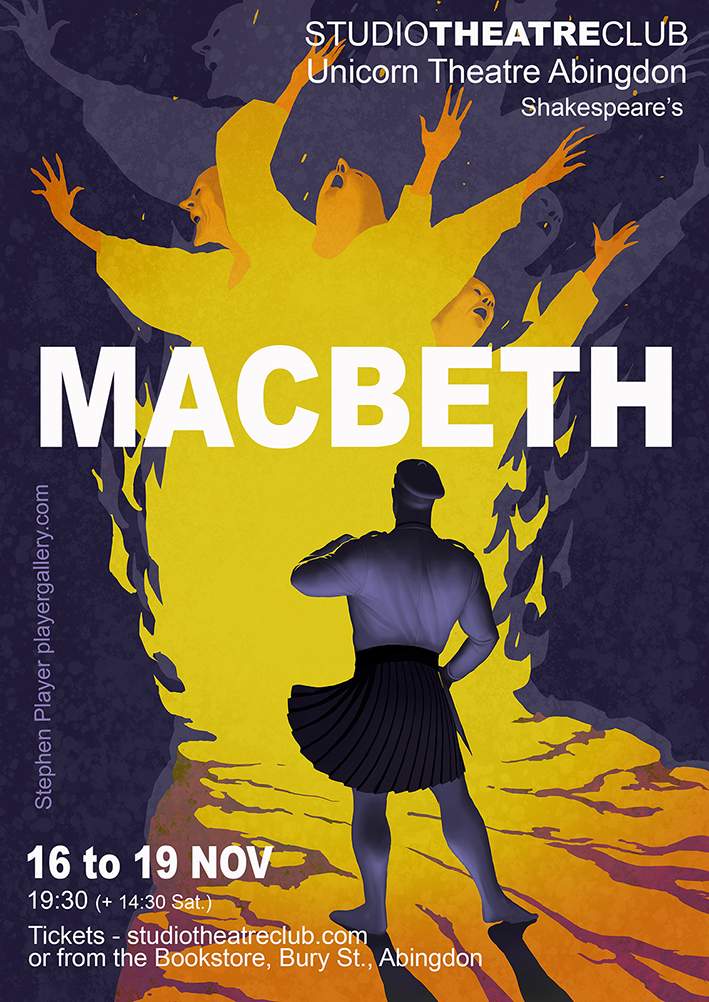 Our November plan is for a new look at one of Shakespeare's best plays, Macbeth.
Macbeth has won a great victory for Duncan, King of Scotland. He has won praise and honours. But an encounter with the supernatural turns his mind along a darker path.
How do we cast our shows? We don't have formal auditions; plays are cast on the basis of an informal round-the-table casting readthrough. The director will use that readthrough, and the information from people's 'hint forms', to decide how best to cast the show. There are links below to a draft of the hint form for Macbeth, together with a copy of the text that will be used for the readthrough (there will be hard copies at the event).

The casting read through for that show will be on Monday 4 July, 19:30, at Blackbird Leys Community Centre. If you're interested, do drop us an EMAIL.
Here are those links:
COVID. We are all now clear of formal Covid restrictions, but we do have a simple protocol to help to avoid spreading germs unnecessarily: