WHAT'S NEXT?
We have Sense & Sensibility to stage this week. The production after that will be -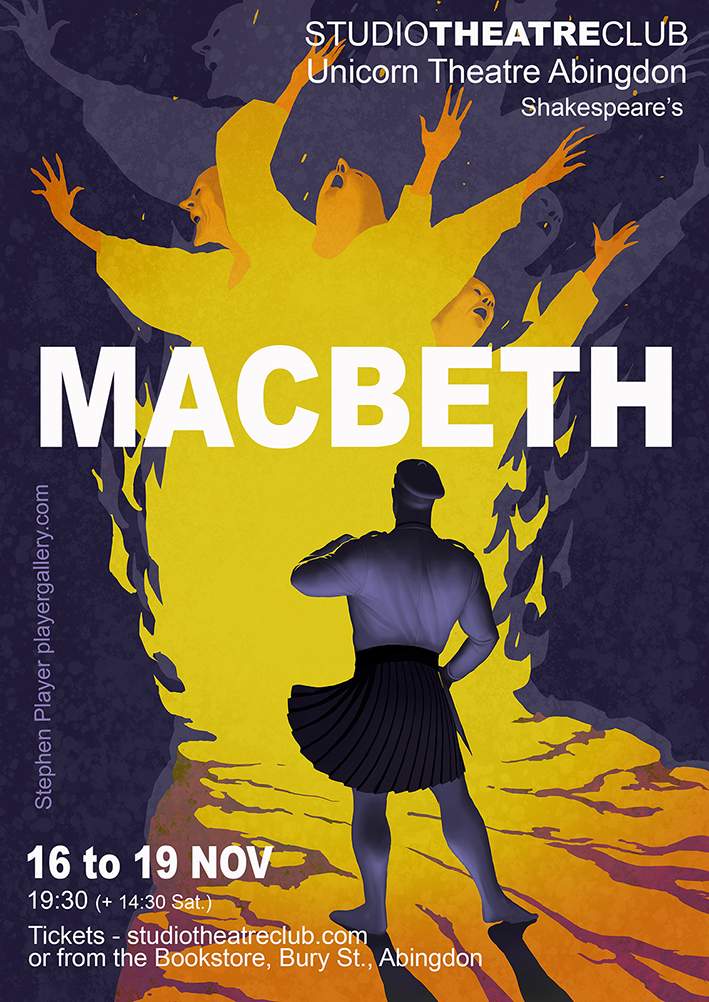 Macbeth is a great hero. He has just won a great victory for his King, Duncan of Scotland. He has won praise and honours.
But an encounter with supernatural forces turns his mind. Ambition takes over and he is drawn into darker and darker deeds.
We're taking a fresh dynamic look at this wonderful play - with striking costumes, moody lighting and atmospheric music and sound.
Interested in Taking Part?
How do we cast our shows? We don't have formal auditions; plays are cast on the basis of an informal round-the-table casting readthrough. The director will use that readthrough, and the information from people's 'hint forms', to decide how best to cast the show. There are links below to a draft of the hint form for Macbeth, together with a copy of the text that will be used for the readthrough (there will be hard copies at the event).

The casting read through for that show will be on Monday 4 July, 19:30, at Blackbird Leys Community Centre. If you're interested, do drop us an EMAIL.
Here are those links:
COVID. We are all now clear of formal Covid restrictions, but we do have a simple protocol to help to avoid spreading germs unnecessarily: