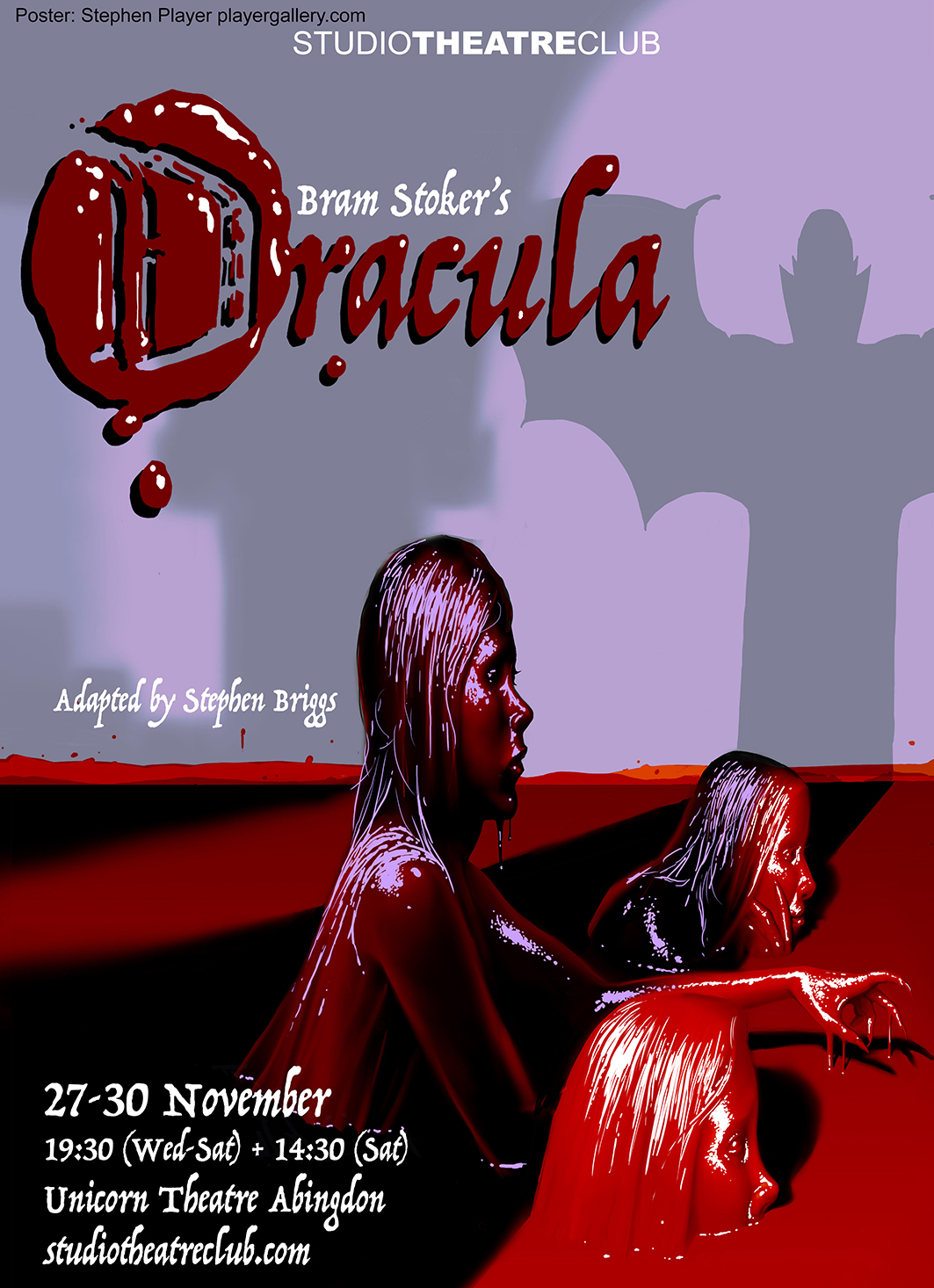 This will be a new dramatization of Bram Stoker's classic tale, written especially for us by Discworld playwright Stephen Briggs.
The atmospheric and medieval stones and beams of Abingdon's Abbey Buildings will be the perfect backdrop to this darkly gothic horror story. Prepare to have your spine chilled.
If you want to join the STC, and read for this show, the casting reading will be at Blackbird Leys Community Centre on 22 July at 19:30. We're meeting there most Mondays and Thursdays before then, so you have a chance to get to know the group - and of course we have our production on in July - details HERE.
The online box office will open at 9am on 10 September. Early booking is recommended! Performances at 19:30, plus a 14:30 matinee on the Saturday.