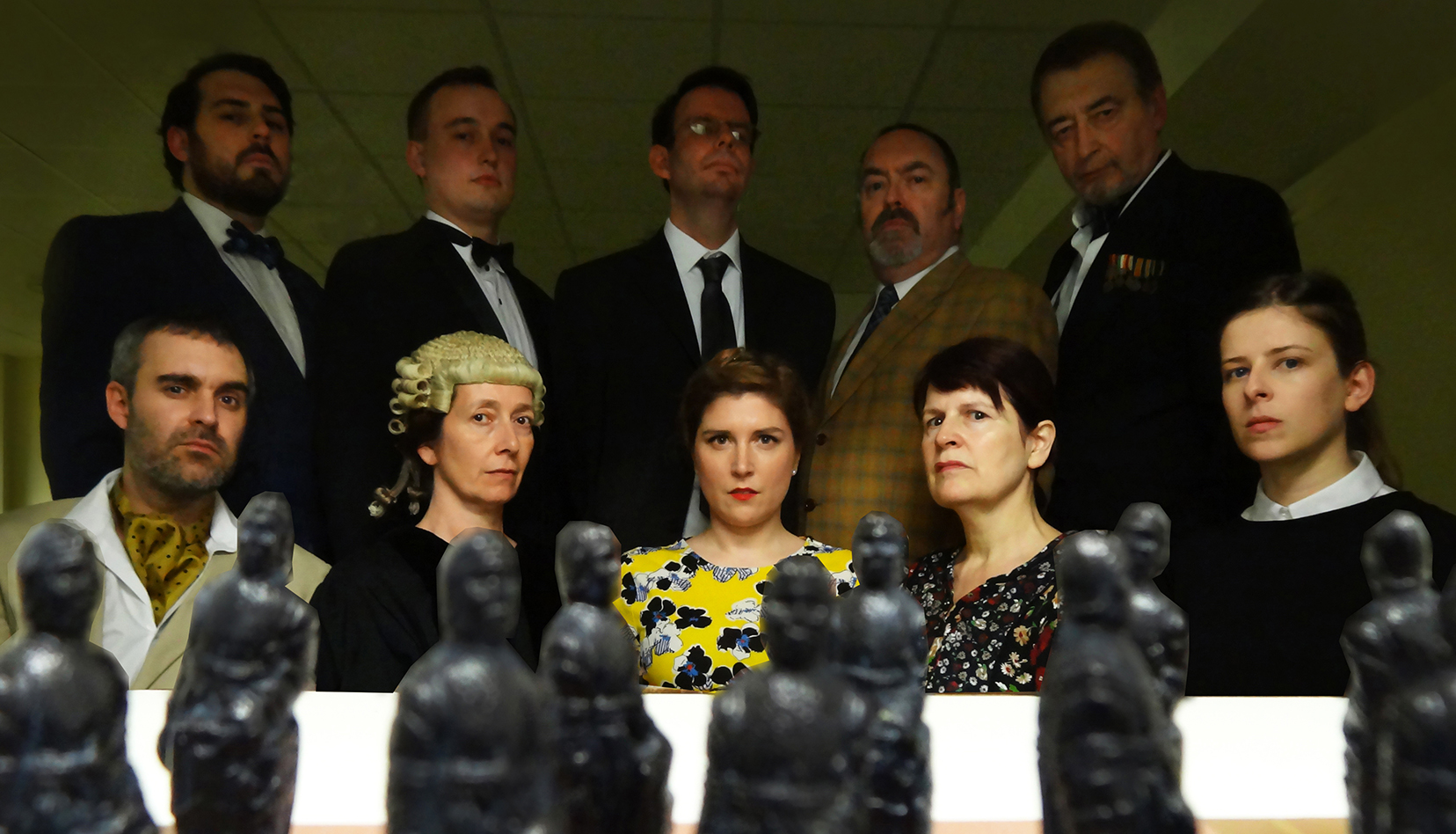 And Then There Were None
20 to 23 JUNE at 19:30
The Daily Information reviewer said:
"If you like your thrillers served up with a bit of old-fashioned style and blood, Studio Theatre Club's And Then There Were None will tantalise your palate something cruel this week."
We invite you into a web of deceit, subterfuge and death.
Ten guilty strangers are trapped on an island off the coast of Devon.
One by one they are accused of murder; one by one they start to die.
Statuettes of little soldier boys on the mantle of the house fall to the floor and break, one by one, as those in the house succumb to a diabolical avenger.
A nursery rhyme tells how each of the ten "soldiers" met his death until there were none.
Prepare to have your spines tingled!
Have a look HERE for some rehearsal photos.
This production is now fully SOLD OUT
Our Next Show will be Terry Pratchett's HOGFATHER
This will be a new Discworld play, which we're staging on 14 to 17 November. The first reading will be on 25 June. There's a little more information about it HERE.