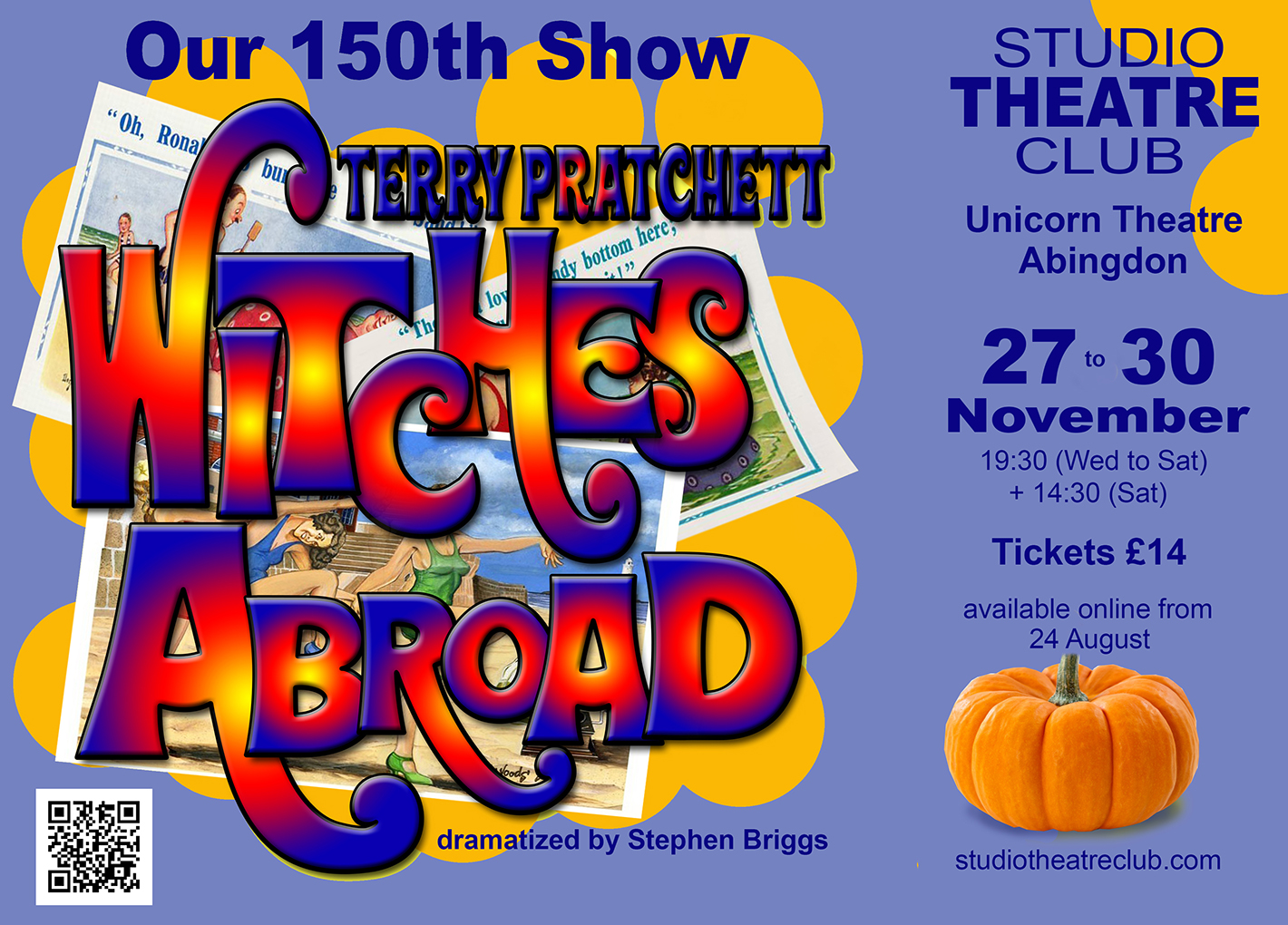 It seems easy ... after all, how difficult can it be to make sure that a servant girl doesn't marry a prince?
But for Granny Weatherwax, Nanny Ogg and Magrat Garlick, things are never that simple ...
For one thing, all they've got is a one-eyed cat and a magic wand that can only do pumpkins.
And they're up against the malignant power of the Godmother herself, and the sheer power of the Story.
You can't fight a Happy Ending.
At least – up until now ...
---
It's a long way off, but our next Pratchett play will be staged on 27 to 30 November 2019.
The Box Office will open on 24 August 2019 at 09:00.
Sales will then be online at https://www.wegottickets.com/StudioTheatre
Our last Pratchett play, Hogfather, sold out within 36 hours of the box office opening. If you do want tickets, we really do strongly recommend putting this date in your diary:

---
Terry Pratchett and the STC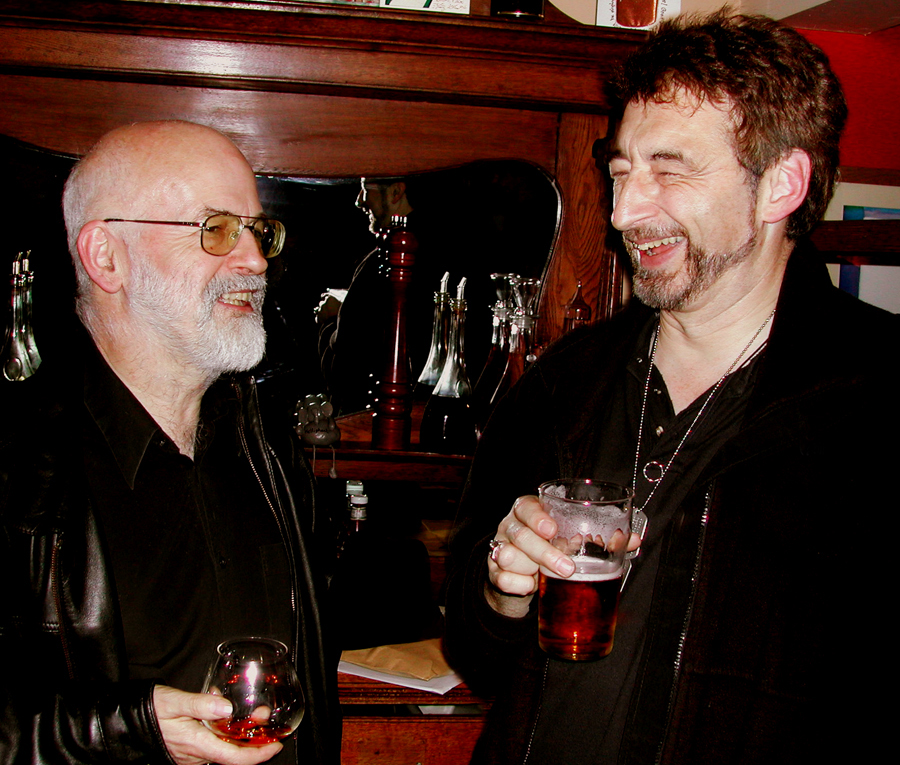 The STC were the first people, anywhere in the world, to dramatise the work of Terry Pratchett. That was Wyrd Sisters, in 1991. It was written by STC member Stephen Briggs. He went on to write another 22 plays, all of which have been, or are about to be, published. Two were written especially for Oxford University Press; the other twenty were staged by the STC - each time playing to packed houses. These plays have now been staged by drama clubs, colleges and schools all over the world – in over twenty countries, including Finland, the USA, Zimbabwe, Germany and the Antarctic.There are photos from several of our Discworld productions in our Gallery. A couple of shots from older shows are below.
Stephen also went on to become a close friend of Terry's; they collaborated on a series of Discworld publishing projects, including The Discworld Companion and The Wit & Wisdom of Discworld..